second sight electronic press kiT
Curious Music Announces Limited-Edition Vinyl Release of
Second Sight by Kate St. John
Also available as lossless FLAC-DL
FOR IMMEDIATE RELEASE
Contact: Russ Curry, russ@curiousmusic.us
Title: Second Sight
Artist: Kate St. John
Catalog: curio 9
Release Date: December 12, 2017
Format: 2 x clear 180-gram vinyl, 45 rpm, FLAC DL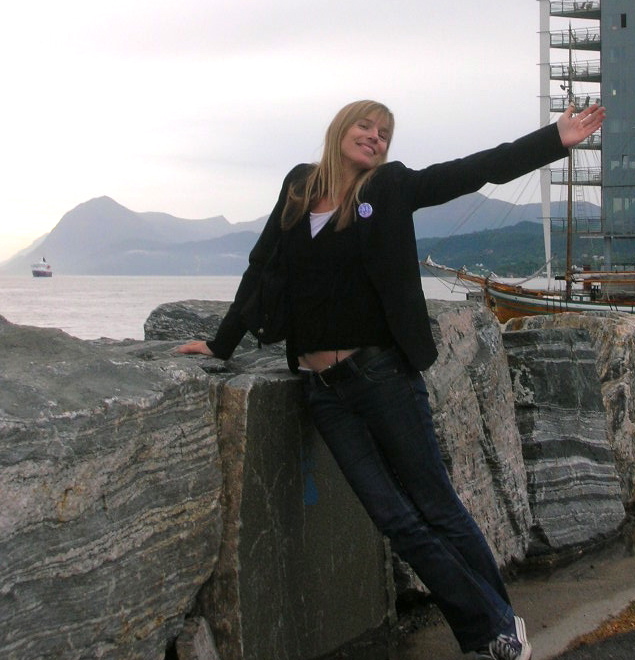 Curious Music is pleased to announce the limited-edition vinyl and FLAC DL release of Kate St. John's album Second Sight.
St. John's second solo album, first issued in 1997 as a CD-only release on All Saints Records, offers up a rich collection of pop, classical and folk music elements addressing themes of loss, love, and (of course) lost love. St. John and co-producer Joseph Racaille create elegant arrangements reflecting St. John's interest in world genres, including French chanson, Tex-Mex ("A Foolish Dance"), dream-pop ("My Lonely Love"), and (in album closer "Colonel Sinnott's Song of Love"), a kind of neo-impressionism, all drawn together by St. John's languid, ethereal voice.
Second Sight was recorded in London and Paris and features St. John's unique instrumentation (oboe, cor anglais, French horn, saxophone, piano, accordion) with the support of esteemed accompanists including the Paris-based Quartet Alhambra, Russian pop-star Boris Grebenshikov and his band Aquarium, English pianist Roger Eno and the lovely accordion of Sergey Schurakov.
St. John, in new liner notes, says of Second Sight:
"With these instruments we wanted to create a type of world music but not in a folk music sense. It was more about painting imaginary scenarios, a picture postcard kind of travel seen through the lens of imagination as in "Notti Senza Amore," an homage to Nino Rota where I had a vision of a sleepy Sicilian village."
This first-ever vinyl release comes in a high-quality limited edition of 500 x 2 180-gram LPs on clear vinyl, pressed at 45 rpm in a deluxe matte finish gatefold sleeve. Also included is a high-resolution, numbered art print. Second Sight is also available in pristine digital sound as a lossless FLAC DL.
Second Sight has been remastered by Tim Story and was pressed at Memphis Record Pressing in Memphis, Tennessee.
Read the Second Sight liner notes here.
Praise for Kate St. John and Second Sight:
"The true qualities of Kate's character shine through the beautiful music she makes"
- Nick Laird-Clowes (The Dream Academy)
"Kate is a phenomenon: schooled in formal music and excellent at arranging and playing other kinds of music as well. Sometimes I sit at her feet."
- Peggy Seeger
"[Kate St. John] shares [Francoise] Hardy's gift for melody, crafting songs that use a traditional pop structure but convey a much wider range of emotions than the average three-minute wonder. "
- Dawn Eden, Salon, October 1997
"This is a very singular record indeed, one that seems to exist in its own, enclosed world."
- Charlotte Grieg, MOJO, February 1998
"A hugely likeable work."
- Time Out, September 1997
"Accomplished and individual – a real charmer."
- The Observer, October 1997
ABOUT KATE ST. JOHN
Kate St. John is a classically trained composer, arranger, producer and instrumentalist (oboe, cor anglais, accordion, saxophone and piano). Her first band was The Ravishing Beauties with Virginia Astley and Nicky Holland. The trio joined The Teardrop Explodes in Liverpool during the winter of 1981 for a series of dates at a small clubs and a UK tour in early 1982. During the 1980's and early 1990s she was a member of The Dream Academy with Nick Laird-Clowes. In 1985 they had a worldwide hit with "Life In A Northern Town" and produced three albums: The Dream Academy (1985), Remembrance Days (1987) and A Different Kind Of Weather (1990). In the 1990s St. John was a member of Van Morrison's live band, playing oboe and saxophone. She played on five Van Morrison albums. In 1994 she co wrote and sang on four tracks with Roger Eno on the album The Familiar on the All Saints Label. This led to the formation of Channel Light Vessel, a band with Kate, Roger Eno, Bill Nelson, Laraaji and Mayumi Tachibana.
St. John has released two solo albums: Indescribable Night (1995) and Second Sight (1997).
She has played and toured with many artists including XTC, Julian Cope, The Waterboys, Damon Albarn, Marianne Faithfull and Lou Reed.
In the last 10 years she has specialized in being a Musical Director for multi-artist shows, including working with Joe Boyd on the Way To Blue tributes to Nick Drake, Hal Wilner on his Rogues Gallery and Nino Rota concerts and the Imagining Ireland/Imagining Home concerts in 2016 at The National Concert Hall in Dublin and The Festival Hall. She is also a string and woodwind arranger and recently orchestrated 9 songs with the BBC Scottish Symphony Orchestra for Laura Marling
St. John, with her husband and writing partner, Neill MacColl, specializes in On Set music production in films, having worked on Far From The Madding Crowd (2015), Tulip Fever (2017), My Cousin Rachel (2017) and The Little Stranger (2018).
ABOUT CURIOUS MUSIC
Curious Music was founded in 1988 by Russ Curry, releasing numerous CDs and records, promoting tours and administering licensing and publishing agreements. After a period of dormancy lasting nearly 16 years, Curry rebooted the label in 2017, with a focus on creating unique, high-quality limited-edition vinyl and digital releases. Current releases include the work of Hans-Joachim Roedelius, Tim Story, CM von Hausswolff, and Kate St. John. The label will release special vinyl and FLAC DL editions of Harold Budd's Luxa and Objective Objects by Ashley/Moebius in Spring 2018.
Our mission is to inspire and nurture the curious spirit, one curiosity at a time.
Features:
2 x 180-gram clear vinyl limited to 500 copies
Deluxe matte varnish gatefold sleeve
New liner notes by Kate St. John
Includes numbered, hi-resolution art print
Remastered for vinyl by Tim Story
Pressed at Memphis Record Pressing, Memphis, Tennessee
Pressed at 45 rpm for maximum fidelity